JAGER is back in Holland (photo Helen Robson after the start from Ponta Delgada)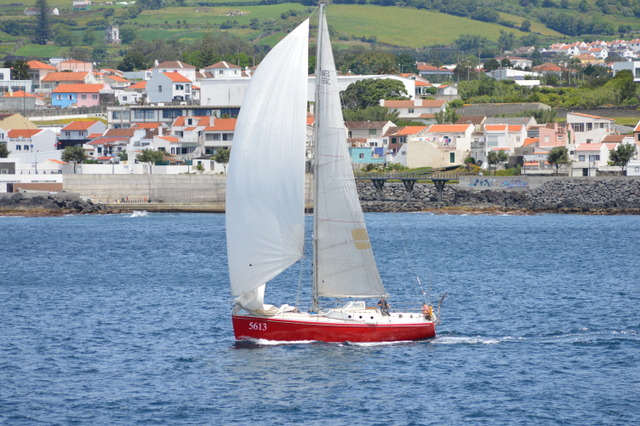 With only two weeks preparation and sails that had already been used for 25.000 miles I sailed Jager to a 2e place in class 3. Solo against mainly dual handed teams in the Azoren and Back race. I am very happy with this result.
The last report can be found by the link on the home page.
HISWA te WATER Boatshow with three Koopmans designs.
Sentijn will show two different Sentijns 37
KM yachtbuilders will show a 37 ft based on my own Jager, but built in aluminium with retractable keel double rudder and integrated legs. It is not finished inside so you can see the construction.