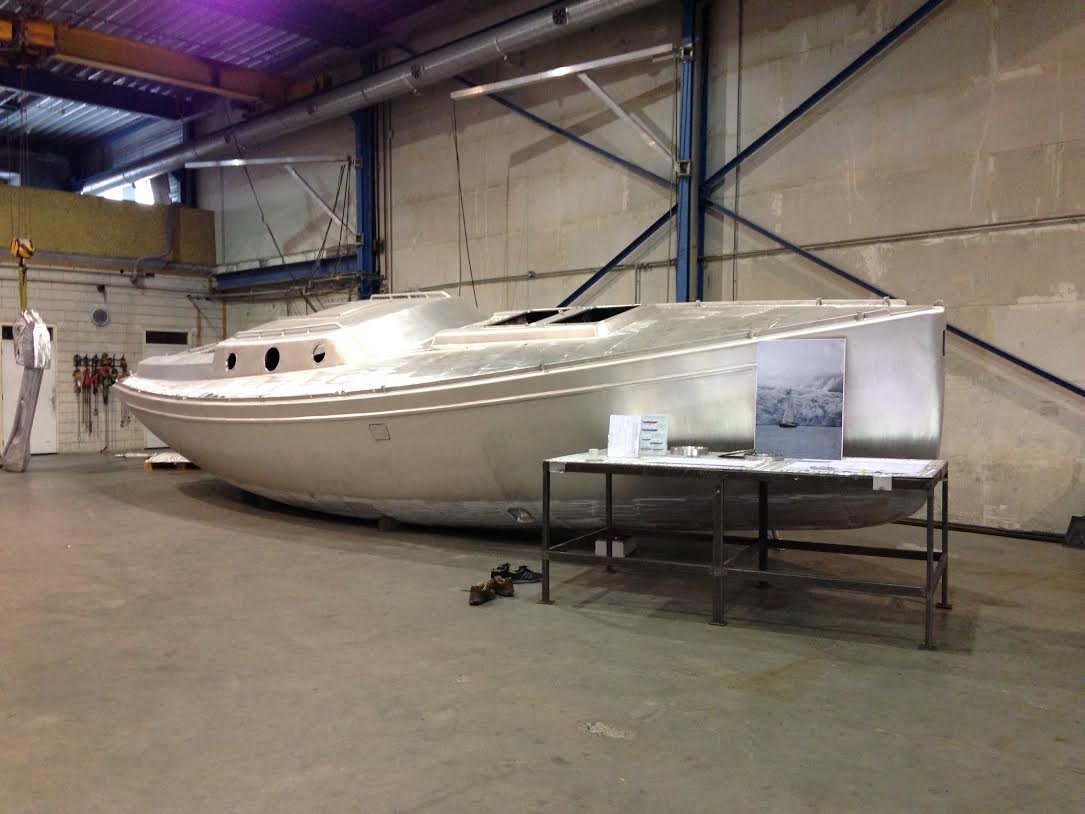 During the open day at KM, the 37 ft JAGER was shown. On the same day I was racing the 35ft version in the 50 mile race. We won the IRC class. See link below for video
Open day at KM in Makkum 25 April.
In the aluminium hall there are two Koopmans designs under construction.
Design No 490, a 14.7 m Centreboard and No 489 based on our own Jager with retractable keel, double rudder and integrated legs for beaching.
I water you find a second hand Concord 45 for sale.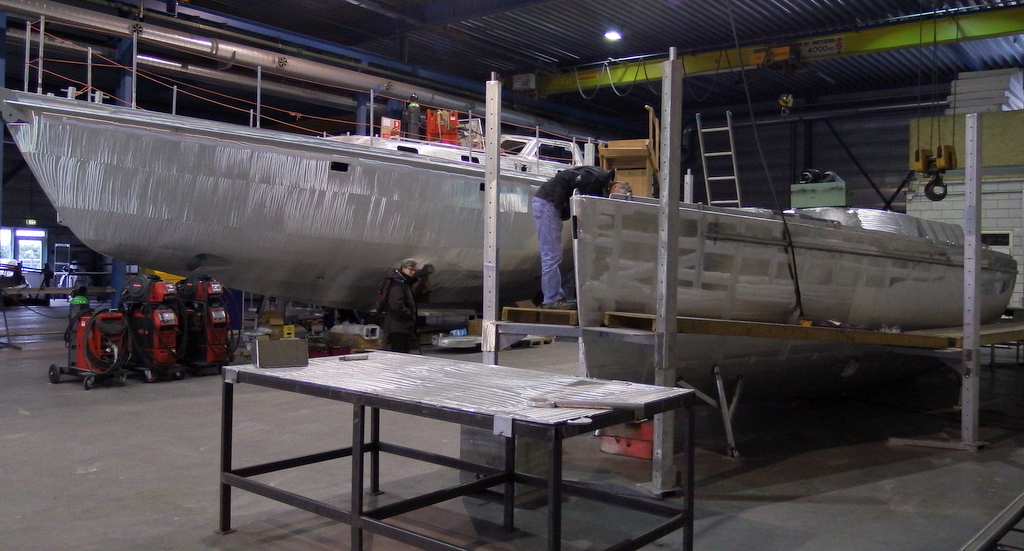 After the refit design No 205 Mirrakel is back in the water. together with "the old designer"(my dad) we sailed her to Lelystad where she will be based for the next year. She sailed verry easy and the sheltered cockpit gives a safe feeling. In a good NO 5 Bf we averaged over 7 knots. See video below