Open day at Breehorn
Breehorn will celebrate their 50 year anniversary.
The yard is open from 11.00 to 16.00 Saturday 10 September.
I will give a talk about seaworthiness speed and comfort of seagoing sailing yachts.
Breehorn
Vosseleane 69
8551 ML Woudsend
Design No 500
Design No 500 has nearly reached the final stage.
She will be used for permanent living on board, mainly in Scandinavia. She has an open interior with wide floors. At sea two pillars can be mounted for grip.
Koopmans kasko's in Sneek will be the builder. They will start soon.
I also designed an alternative interior. It doesn't the open space but will be more comfortable on long ocean trips.
Both interiors have a parly covered cockpit and a deckhouse with 360 degree view.
Design No 497 is turned.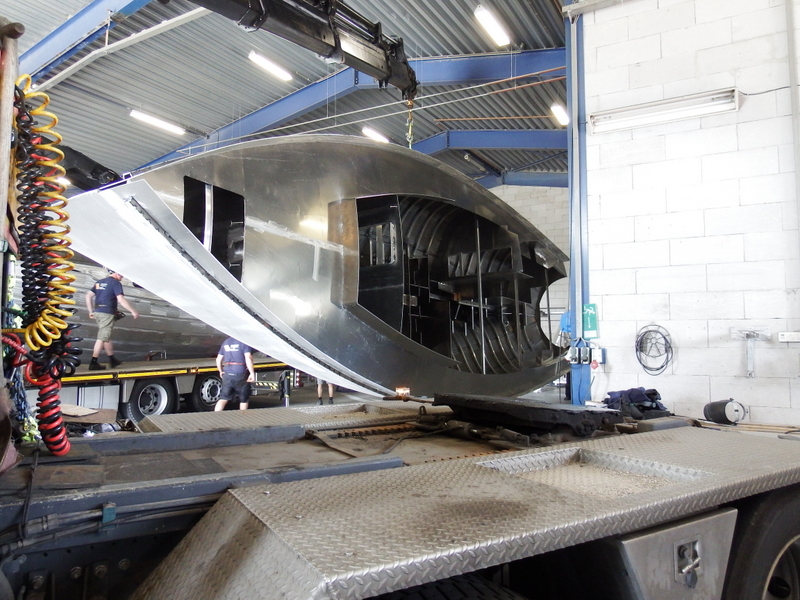 Click here or on the image to see the video
Design No 497 is under construction at Koopmans Kasko's Sneek.
As an alternative I have designed a different layout on the same hull.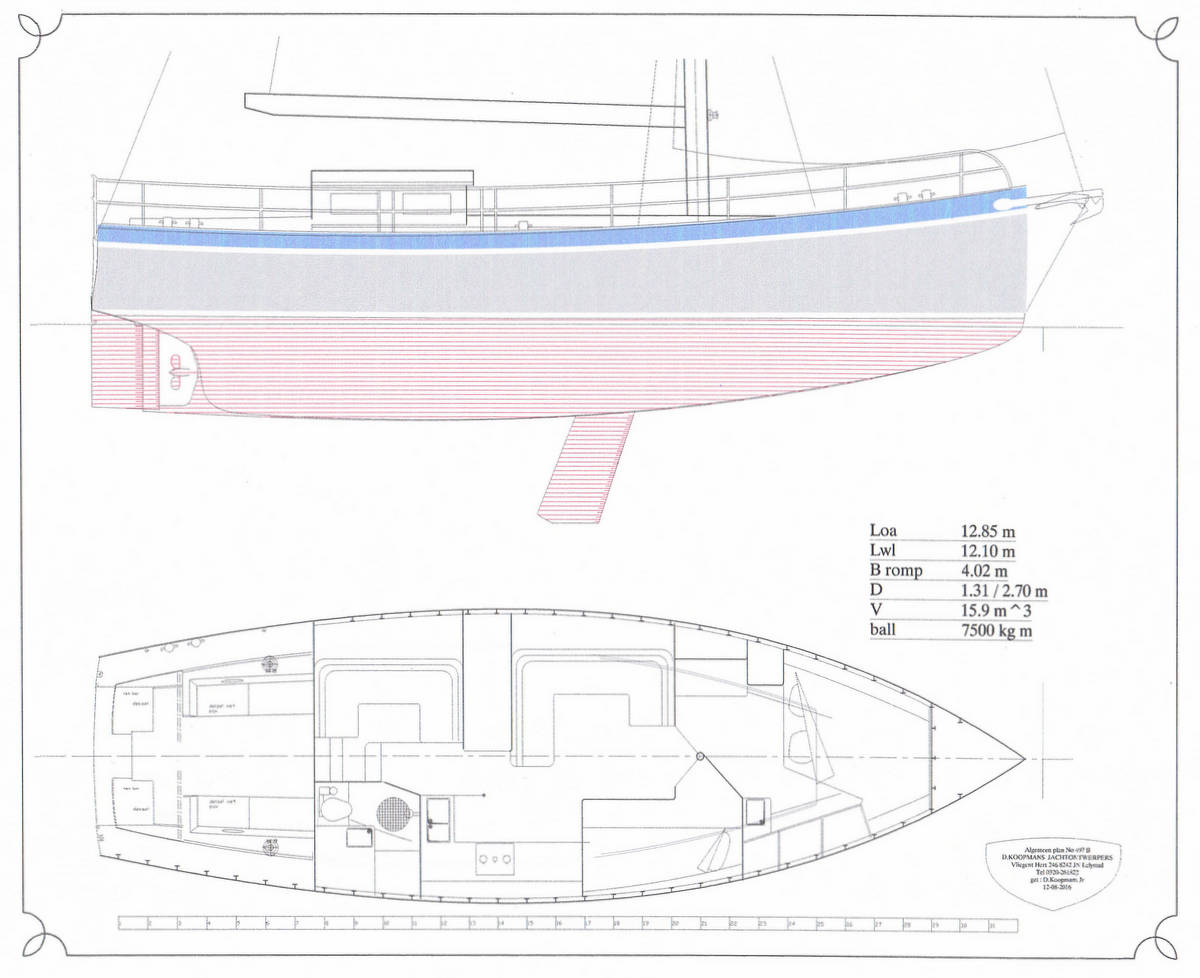 Design No 436
In the first week of August I sailed from Holland to Shetland with the 52 ft design No 436 Bluefin. Lerwick will be her new home port. After some years it was good to sail on a centreboard yacht again. She has easy movements and there was very little noise inside. You could imagine to be in harbour, but when you stuck your head out of the hatch there was 20 knots on the nose.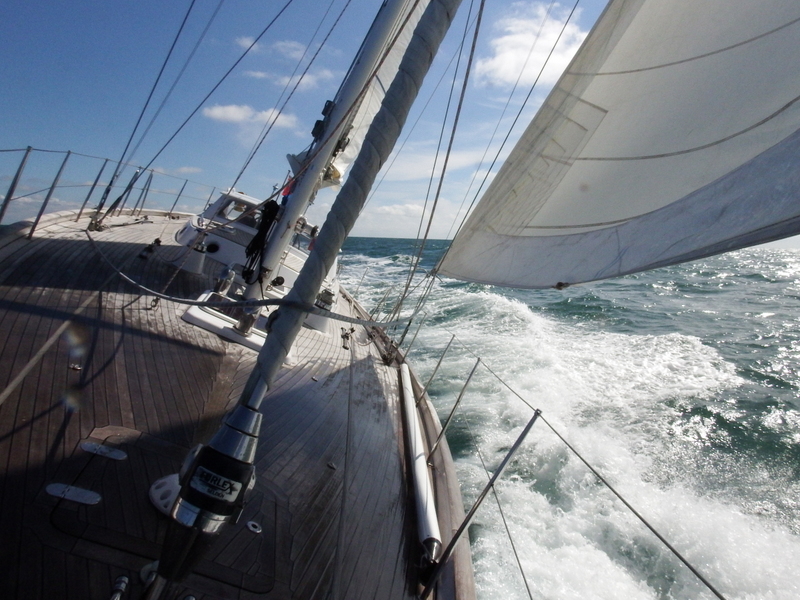 Click here ore on image to see the video

Design No 494
In America a start is made with design No 494. I recently got this photo and mail. His previous yacht was from an American designer.
"She's as fair as anything. Thank you!!!! Big relief from a guy who slogged through the first boat with really bad fairing! Having an absolute blast over here. "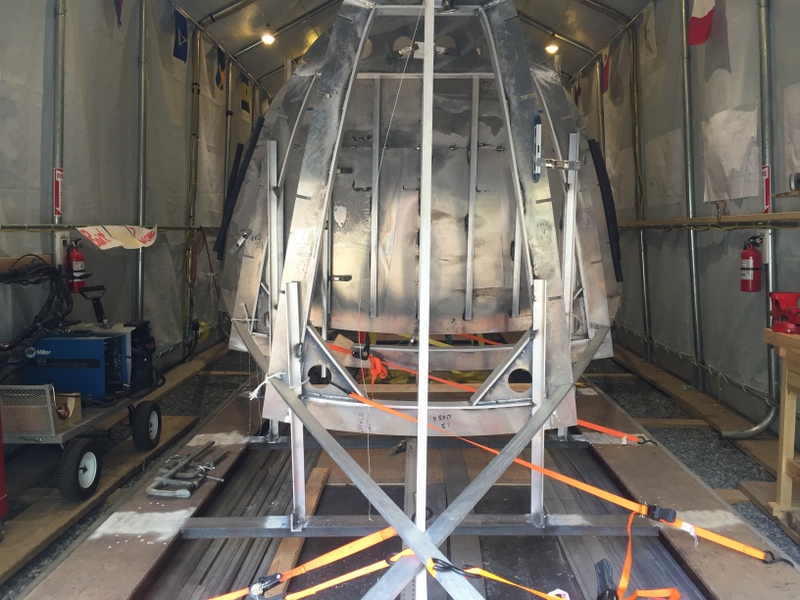 She gets a deckhouse. Since her lines are inspired on JAGER, I made an alternative with similair deck layout as JAGER.